Announcing The Re-Entry Survey
New Cohort Study: Re-Entry Survey
Invitation to Participate in a Low-Cost, Time-Limited Cohort Study:
Tracking the Experience of Returning Audiences
Study Offer
Track your ticket buyers' satisfaction with health safety protocols at your venue (indoor events only) using a standardized online survey protocol designed by WolfBrown

Base price of $1,695 covers three deployments; each deployment may cover a single program, a run of a show, or a series of similar events; one or two additional deployments may be elected at a cost of $150 each

Organizations who participated in Phase 1 or Phase 2 of the Audience Outlook Monitor study are eligible for a 20% discount

Deadline for registration is Sept. 9, 2021. All surveying must be completed by Dec.31, 2021

Results will be accessible immediately through the WolfBrown dashboard
To learn more about the study, register for one of two informational webinars:
Monday, August 23 from 2:00-3:00 p.m. EDT [add hyperlink]
Thursday, August 26 from 4:00-5:00 p.m. EDT [add hyperlink]
​
Register to participate in the study here.
​
About This Study
The Audience Outlook Monitor Covid-19 Study tracks the attitudes of audience members about returning to cultural events. As of August 2021 a large majority of arts goers are vaccinated, although 40% to 50% are still reluctant to go out. With many arts organizations planning to reopen in the fall months, and with rising concerns over risk of breakthrough infections, variants and the most recent surge of infections primarily amongst unvaccinated Americans, maintaining a high level of trust and transparency about health safety protocols is paramount.
We believe that creating a feedback loop with audiences about their initial "return experience" – in other words, surveying audiences and reflecting results back to them – will help to lower anxiety levels amongst patrons, including those who are planning to return but reconsidering their decision due to worsening Covid-19 conditions, as well as "wait and see" patrons who've not yet decided when they'll return to live events. The vast majority of patrons will have positive experiences upon return, and it is essential for others to hear about those experiences.
Inviting critical feedback from customers and being sincere and transparent about the feedback you receive will also contribute to an atmosphere of trust.
To provide arts groups with a turnkey solution to audience feedback during the fall months, Audience Outlook Monitor is offering a low-cost opt-in study for up to 30 organizations. Those who opt into the study will deploy a standardized feedback survey to audiences for up to five individual programs between mid-September and Dec. 31. An individual program might be a single-night event, or a multi-week run of the same show, or a series of similar programs. Organizations will receive separate hyperlinks for each program that they choose to survey, and will be responsible for sending email messages to ticket buyers on the night of each surveyed performance, requesting cooperation with the survey. Detailed instructions will be provided.
Results will be available immediately through WolfBrown's dashboard, allowing organizations to monitor feedback on health safety policies on a program-by-program basis. Additionally, upon completing the survey patrons will be redirected to a simplified "exit dashboard" where they can view selected, organization-specific results from the survey they just took. In this fashion, a degree of transparency is built into the study. Organizations will receive a hyperlink to the "exit dashboard" and may use it in other marketing and communications efforts with patrons (e.g., "see what other patrons are saying about our health safety policies").
Small and mid-sized organizations are encouraged to participate, although results will be more meaningful with a minimum of 400 to 500 outbound emails for each surveyed program or series of programs.
The survey protocol will follow a modular approach to gathering feedback on a range of specific health safety practices. Respondents will identify which health safety practices were implemented at the venue (e.g., mask requirement, distancing, touchless transactions) and offer feedback on each practice that was implemented. Open-ended questions will invite comments on specific practices. Additional questions will investigate sources of information accessed prior to attendance and other demographic and buyer behavior questions (e.g., subscriber status, donor status). Where applicable, organizations may elect an optional module of questions about satisfaction with proof-of-vaccine admittance policies. Otherwise, no customization of the protocol is possible.
Participating organizations will be grouped into two or three cohorts of similar organizations, each with its own dashboard and cohort webinars. In this fashion participating organizations can view other organizations' survey results as well as their own.
Base Price (includes three programs/deployments): $1,695
Additional deployments (up to two): $150 ea.
Organizations who participated in Phase 1 or Phase 2 of the Audience Outlook Monitor study are eligible for a 20% discount.
All surveying must be completed by December 31, 2021.
Registration will be handled on a first-come, first-serve basis. The deadline for registration is Sept. 8 at 5:00 p.m. EDT. Participating organizations will be notified of their cohort assignments on Sept. 20. Survey links and email instructions will be sent on Sept. 22. Surveys may be deployed beginning Friday, Sept. 24. Contact WolfBrown if you have a program that starts previous to Sept. 24 and we'll do what we can to accommodate your needs. Dashboards will be accessible on Sept. 24.
If your needs exceed the limitations of the study, contact megan@wolfbrown.com to discuss a customized level of service, including both qualitative and quantitative methods.
Frequently asked questions
Meet & Greet
What is a Meet & Greet?
---
This may also be known as entrance photos, thank you photos, welcome photos, prom pictures, or bride & groom shots. This service allows guests to take formal photos before your main event starts.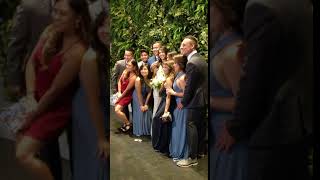 ---
How long is the service?
---
This is a one-hour service but you may request more time if needed; just let us know ahead of time. Pricing is subject to change.
---
How does it work?
---
We will streamline the Meet & Greet with our photo booth to reduce the wait time for your guests. The live-view display will post shots quickly on screen and print photos instantly for your guests.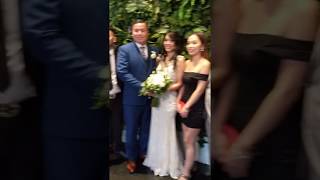 ---
What if I blinked?
---
Whether you or any of your guests blinked or were not ready, don't worry! Our live-view will display what has been taken. Shots can be retaken as many times you like but do be mindful of the time. You will receive all copies no matter what. Before:
After:
---
How will the photo booth operate if I want this service?
---
Great question. Do note, with this service, we provide one photo booth to operate both services. We will transition into photo booth mode shortly after the Meet & Greet service. It should take no longer than 30 minutes depending on the scheduling. Please keep this in mind when planning your event.
---
What is included?
---
For our basic Meet & Greet, we will add a customized 4x6 Thank You photo design. This will eliminate the need for picture frames.
---
Do you provide picture frames?
---
Yes, we do. With our upgraded Meet & Greet service, we will include high-quality, matted picture frames. These will protect the edges of the photo yet they have a cutout to display the photo. Additionally, everything is inserted into a plastic sleeve. Currently, the size of the picture frames we offer is 5x7 to fit the 4x6 photos. We have Matte Black and Matte White.
---
Why would I need this?
---
This will give your guests a chance to have at least one photo taken at your event, whether it is with you or amongst themselves. It is a great opportunity to create a more formal album for you as well as your guests.
---
How many photos will our guests receive?
---
We will print up to two copies per session. Although our printers are top of the line, printing multiple 4x6 prints can slow down the process. We are, however, able to reprint after the service upon request.
---
How many shots are taken per session?
---
Usually with this service, it is just one shot. We can do more than one but we recommend just one since you will be limited on the time.
---
Can I just book you for this service without the photo booth service?
---
Sorry, we only provide the Meet & Greet service when you book the photo booth service.
---
Isn't this just like hiring a photographer?
---
Yes, but with almost all photographers, you will just be working with just a camera and a printer. With the photo booth's live-view feature you and your guests will be able to see themselves before the photos get printed out. We want to make sure everyone is content and happy with what they take home.
---
What makes the Meet & Greet better than hiring just a photographer to do this?
---
Photographers will most likely work in a group of 3 to 5 people to get this to work. Each individual will have to work these main components: - camera to capture the image - lighting to assist the photographer - computer to manage the photos - printer to print the photos - assembler to put everything together Keep in mind the guests will have to wait an additional 2 hours for everything to be developed. With the photo booth doing rest of the work, we are able to narrow down to 2 attendants to assist and assemble. Everything is done instantly on the spot.
---
I love my ceremony setup and I want it as my backdrop. Can I have you set up there for this?
---
It is possible and we have done this before. We do not recommend this as by doing this, you will limit us on time. Right after your ceremony, we will have to immediately set up, run test shots on the lighting, and make sure it prints perfectly. Initial setup takes about 45 minutes and being rushed will result in poor results - which we highly discourage. What we recommend is having a separate location for this service. This way, while you have your ceremony, we will be setting up and will be ready for you. This is the ideal timeline.
---
---
Photo Booth
How does a photo booth work?
---
First, grab your props and plan out what you want to do for each photo. Next, strike a few poses for the camera and the machine will do the rest. Pick up your pictures within seconds.
---
How many people can fit for a photo?
---
Depending on the space provided, this is what we can be accommodated: For up to 15 guests: 12 ft W x 12 ft D x 8 ft H For up to 6 guests: 10 ft W x 10 ft D x 10 ft H
---
Do you provide props?
---
Yes, props are included with every package you select with your photo booth. We have accumulated many props throughout the years, and we'll gladly bring them to the event upon request. We encourage that you bring props that best represents you or your event. Example: favorite hats, sports team, holiday décor, etc.
---
Where do we set up the photo booth at my venue?
---
We highly recommend having the photo booth close to the main area of your event - the photo booth will be a popular attraction. Remember to position it at a large space with enough room for guests to line up. When possible, plan on positioning the photo booth fairly close to an electrical outlet.
---
Can it be used outdoors?
---
Yes, we can set up at just about anywhere, of course, limited to weather conditions. We'll need a flat surface and a standard 120V AC power outlet (25 Amps). Please view the Outdoor Events section for more information.
---
Is it wheel chair accessible?
---
Yes. Please let us know if you have guests that need wheel chair accessibility. We'll be happy to set up our photo booths for ADA compliance.
---
What are the dimensions for the Modern-Air?
---
Width: 16 in. Depth: 26 in. Height: 60.5 in. Camera Placement (from the ground): 54.5 in.
---
What are the dimensions for the Vintage-Air?
---
Width: 30.5 in. (35 in. with tripod) Depth: 19.5 in. (35 in. with tripod) Height: 76.5 in. Camera Placement (from the ground): 62 in.
---
How much space do you need for setting up?
---
Please arrange for an appropriate minimum space at the location of 10 ft W x 10 ft D x 8 ft H. The more space, the better.
---
---
General
What type of camera is in the photo booth?
---
Unlike other photo booths that use iPad cameras, we use DSLR cameras to capture high-resolution images. More importantly, we use the best studio lighting equipment to ensure picture perfect photos every time.
---
What is the quality/resolution of the photos?
---
Professional grade 300 DPI photos. These are same standards used by professional media and magazines. You and your guests will be amazed with the quality. We'll be happy to provide you with sample pictures.
---
How many prints will our guests receive?
---
No matter which print size you choose, each guest per session will receive 1 copy. For example, if there are 10 guests in a given session, 10 prints will be printed out for everyone.
---
How long does it take to develop the photos?
---
Once all photos are taken, the photo strips will dispense into the collection tray in approximately 9 seconds. With the top-quality commercial grade printer, we can print a much higher volume for your event.
---
Will I receive digital photo copies?
---
You'll receive all full-resolution photos through our ALBUMS page. We will provide you your exclusive password and album within the next day. Alternatively, you may add a USB flash drive and we'll upload all the photos and hand it to you at the end of your event.
---
What if my venue requires commercial liability insurance?
---
We are licensed and insured to protect our company, clients, and venue. We are insured up to $1,000,000.
---
Will someone be on site with the photo booth?
---
Yes, there will be at least one full-time attendant to greet and assist guests and to ensure the photo booth operates properly and smoothly throughout your event.
---
How much time do you need to set up before the event?
---
We arrive at least one hour before your event begins. This will be enough time for us to prepare everything before the starting time. If you require us to be set up at a certain time and your event starts at a later time, we advise idle time.
---
Is there an extra charge for setting up the photo booth and tearing it down?
---
There is no extra charge. We work the hours you request. Any time besides those hours, will be on us.
---
What areas do you serve?
---
We currently serve most of Southern California. We are based in Orange County and our prices vary based on the location of your event. Please contact us for more details.
---
How early do I need to reserve?
---
We understand last minute notices, but the sooner the better. Some events, like weddings, often book 6 months to 1 year in advance, so contact us right away for available dates.
---
How do we reserve a date and time?
---
We require a $150 deposit and a signed contract to reserve a photo booth. The remaining balance is due on the date stated on the assigned contract.
---
I'm ready to reserve! What's the next step?
---
It's easy! Fill out a Reservation Form to confirm availability. We'll contact you with a prepared contract once you are ready.
---
Do you offer idle time?
---
Also called waiting time, allowed time, or downtime. Yes, we do. We will arrive at least one hour prior to the start time to unload and finish set up. Setup and teardown time will be at no extra cost. Our rates vary depending on the type of event. Please contact us for more details.
---
What are the minimum hours to book with you?
---
The minimum hours we require are 2 hours.
---
What does "limited availability, first come first served basis" mean?
---
Simply put, we only book based on availability. A submitted signed contract and paid deposit guarantees the date and time to the next person on our waitlist. We believe this is only fair so don't miss your chance to reserve a photo booth as soon as you can.
---
Are you licensed to do business?
---
Yes, we are certified and licensed to do business in the state of CA. If your venue requires a copy of our license, we are able to provide it.
---
---
Design
What kind of graphics will be on the template?
---
We will be happy to design a customized template for your event. Please send us an invitation or event flyer and we'll design it to the same theme. You may also create your own design and send to us for application.
---
Is it possible to have my event name or a logo printed on the photos?
---
We'll brand and layout your photo strips anyway you like. Please provide a PNG format of your logo.
---
I found something I like elsewhere, can we use it for the prints?
---
Absolutely. It may not be exactly the same, but we can recreate the design very similar to what you like. The designs we do are fully customizable to your liking. We'll work together and ensure that it's exactly what you want. We're all about customization.
---
Can we use any font?
---
Of course. Just provide us the name or a description of the font and we can apply it or something similar.
---
---
Photo Album
What is the photo album?
---
The photo album (scrapbook) is an add-on we offer for your guests to write special messages along with their prints.
---
How many pages will there be?
---
This depends on the size of prints you choose:
2x6 - 40 pages (holds a total of 160 photos)
4x6 - 70 pages (holds a total of 140 photos)
---
What is included?
---
A photo album depending on the size of your print selection, will be included. We will also provide gold, silver, and bronze markers for your guests to fill out. Additionally, we will provide a table (aside from the prop table) to improve foot traffic. A tablecloth will also be provided.
---
Will you assist our guests?
---
Yes, of course. We will print an extra copy for the group and direct them to the photo album. We'll make sure at least almost all of the guests who use the photo booth, write a special message.
---
What if I provide my own photo album?
---
You may provide your own photo album, however we will only be able to suggest your guests to fill it out.
---
---
Outdoor Events
Will you be able to operate outdoors?
---
We are able to operate outdoors but please read our precautions for rain, wind, shade, and surfaces.
---
What if there is rain?
---
All equipment must be under a patio, canopy, tent, or similar protection - we will not provide any of these.
---
What if there is wind?
---
The backdrop is like a boat sail - the slightest wind will send it swaying or flying. It must be set up against a wall for support.
---
How do I prevent glare, squinting, and undesirable exposure?
---
Find us the best spot (or we will see best fit) under shade. The sun moves which will move the direction of lighting even under a shaded area. The more shade the better.
---
What's the best surface for setup?
---
The photo booth and all equipment must be on a hard level surface. This will prevent photos to be taken unevenly. Also, the slightest hill can have the photo booth and/or backdrop fall over. This will not work on grass, rocks, or sand.
---
Will you provide a tent?
---
Unfortunately, we will not.
---
---
Online Album
What is the online album?
---
The Online Album is a personal album dedicated to your event. It will contain all the pictures from the event we serviced you for the given day.
---
Will it be secured?
---
Yes. All albums on our website will come with a unique password to your album.
---
Will it have all the photos?
---
Yes and more. We will provide all the regular photo booth photos, generated GIF videos, and RAW photos.
---
When will the photos be posted?
---
We will upload them onto the site and sort them with folders. This should take up to less than 24 hours from the end of your event. We will send you the credentials for you to share with your guests.
---
Will I be able to download all of the files?
---
Yes, you will be able to. Once you log in, you will be given access to view the photos. There, you will find a download icon. Each folder will have this icon which allows you to download by folder.
---
How long will my album be up on your site?
---
Unless you decide you want your album removed, it will remain on our site forever.
---
---
COVID-19
What can I expect from your team?
---
- Attendants wearing masks - Attendants are tested monthly - Surfaces sanitized regularly - Anti-bacterial provided for both attendants and guests - Social distancing standards are encouraged
---
Do you still handle events during the pandemic?
---
Yes, we still do but of course with extra precautions.
---
I'm interested in booking with you and I decided to reserve a date. What if a mandate has restricted us from hosting my event?
---
If you have inquired and reserved a date, we will gladly allow you to reschedule a new date (if we are available) free of charge. Alternatively, we will gladly return your deposit back to you, no questions asked.
---
My event was affected from the start of all this. Will I be compensated?
---
If you have inquired and reserved a date and your venue has undergone COVID-19 restrictions, we will gladly allow you to reschedule a new date free of charge. Alternatively, we will gladly return your deposit back to you, no questions asked.
---
---
Luxury Prints
What are luxury prints?
---
Instead of standard printing paper, the luxury prints are specially designed with a metallic layer that will bring your images to life like never before. These prints will deliver amazing output quality that will stun your guests.
---
What do they look like?
---
Although the video does not do it justice, the colors stand out more. Check out this video clip.
---
---